Friday fish fry night at Oistins Bay, Barbados.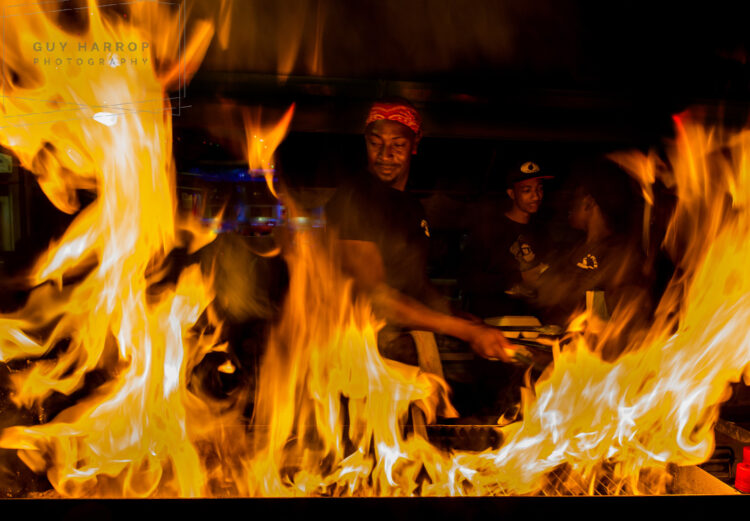 It is Friday and in the UK it is often tradition to eat fish, but I always think back to a Friday night at the famous Oistins Fish fry in Barbados.
Big flames, large chunks of fish flame grilled, or fried, some great music,  local beers and fabulous rum cocktails.
Oistins is a fishing town on the south coast of Barbados which on the weekend, especially Friday night transforms into the legendry fish fry at the Oistins Bay Gardens. You choose from the many kiosk vendors who grill or fry the various types of fish from flying fish, tuna, mahi-mahi to lobster, chicken, pork and oh yes, mac pie all served up with salad and a beer. You just park yourself up on one of the many rustic banquet tables,  take in the atmosphere, tuck into your fish and enjoy. All parred with some great local music, dancing, craft stall browsing and dominoe playing.