Food photographer snapshot at the annual Trencherman's Awards ceremony, UK.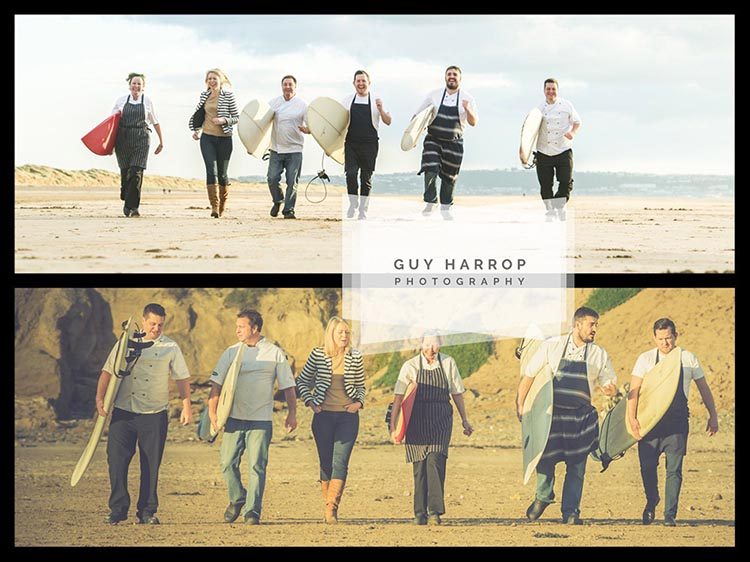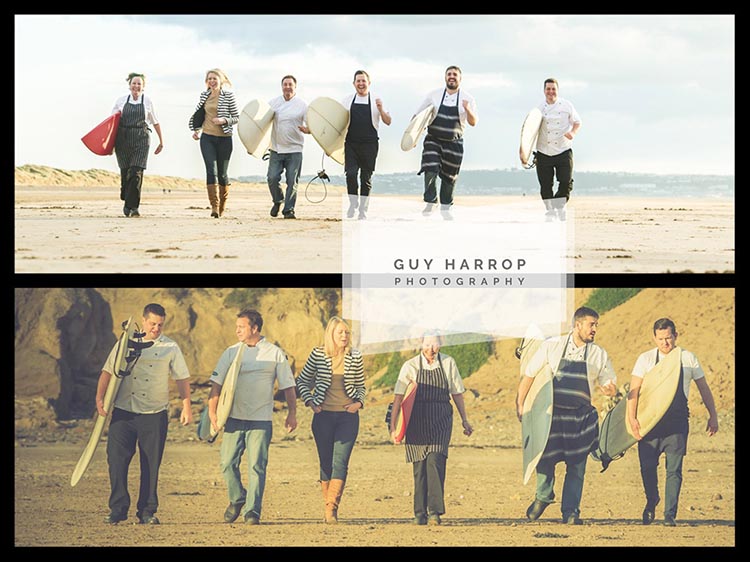 Food photographer snapshot from this year's fabulous Trencherman's award evening this week,  held at The Saunton Sands Hotel on the North Devon coast.
The awards event included an amazing dinner cooked by last years Trencherman's award winners and was attended by the top foodies from across the Region.
The annual awards recognise the best regional restaurants, dining pubs and hotels and have been voted for,  by over 10,000 self-professed gourmets who got behind their favourites in two rounds of voting.
I was busy capturing the award winners in between courses, the dishes themselves, the venue, shooting behind the scenes reportage,
and this year made the most of the amazing location managing to persuade the fun chefs to go for a walk on the beach with some surfboards which they did.
 I used several sets of different lighting on the night mainly led and Profoto lights which I just love using all coupled with Nikon bodies.