Food photographer on location at Trencherman's guide launch at Harvey Nichols in Bristol, UK
Trencherman's Guide Launch 2016. This week I was fortunate to be working with some fab chefs at the launch of the 24th annual edition of the Trencherman's Guide at The Second Floor Restaurant at Harvey Nichols in Bristol. Their head chef Louise McCrimmon was joined by four other Trencherman's chefs from across the South West to cook a stunning launch lunch for some of the region's leading chefs and restaurateurs. The guide features write-ups on the top restaurants across the South West and has become the go to guide for foodies looking for good quality meals across the region. Being a food photographer and just being around good chefs in a restaurant, food, kitchen environment gives so many opportunities to get great photos, even if they are only for a split second. And yes, the food was delicious especially the starter and fish course!!..(personal favourites).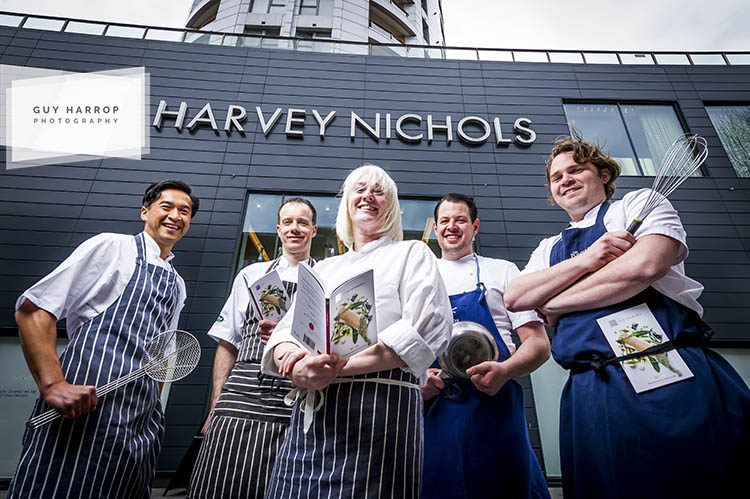 Pictured are left to right chefs Jude Karema (Kota, Cornwall) starter, Steve Pigeon (The Arundel Arms, Devon) canapés, Louise McCrimmon (The Second Floor Restaurant at Harvey Nichols) main course, Guy Owen (The Idle Rocks) fish course and Josh Eggleton (The Pony and Trap, Somerset) dessert at the launch in Bristol.