Portrait session with legendary prog rock guitarist Steve Howe.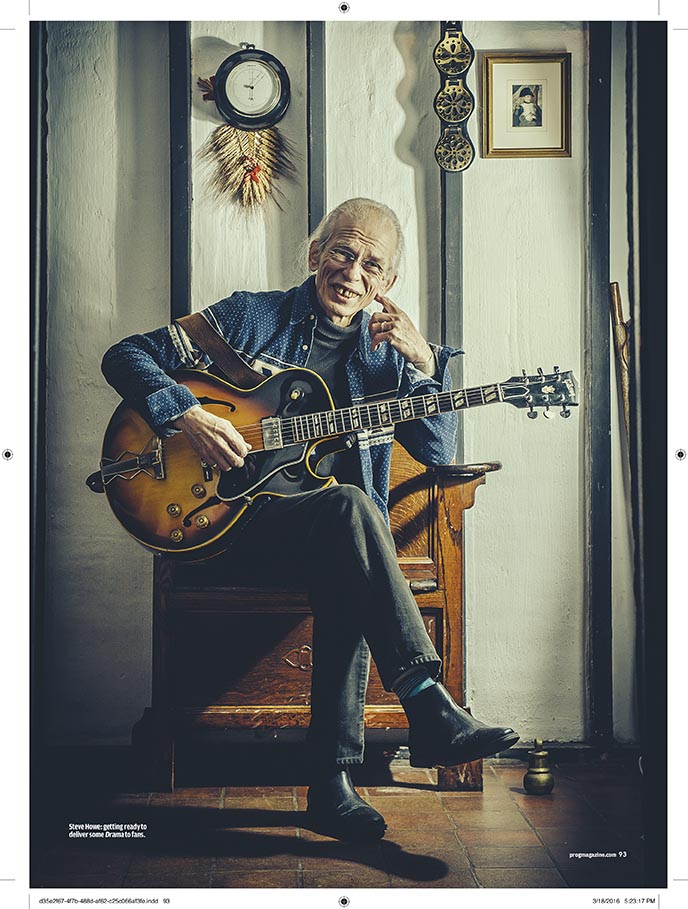 Recent cutting from photoshoot with legendary prog rock guitarist Steve Howe of Yes. Being an editorial photographer,  a lot of my magazine work now tends to be on location. I get to photograph lots of different people from different backgrounds and for a wide variety of publications.
Probably one of my favourite subjects has to be musicians, especially guitarists. In the past I have photographed many well known gypsy jazz guitarists and I also play gypsy jazz on guitar, so having a small knowledge of the guitar definitely helps on these type of photographic assignments. Every guitarist has wonderful stories to tell and being there to listen and quietly snap away can be very rewarding. They are my favourite candid shots. I just wish I played more.