Working with domestic abuse charity on Inspiring Women 2016 magazine – Devon, UK.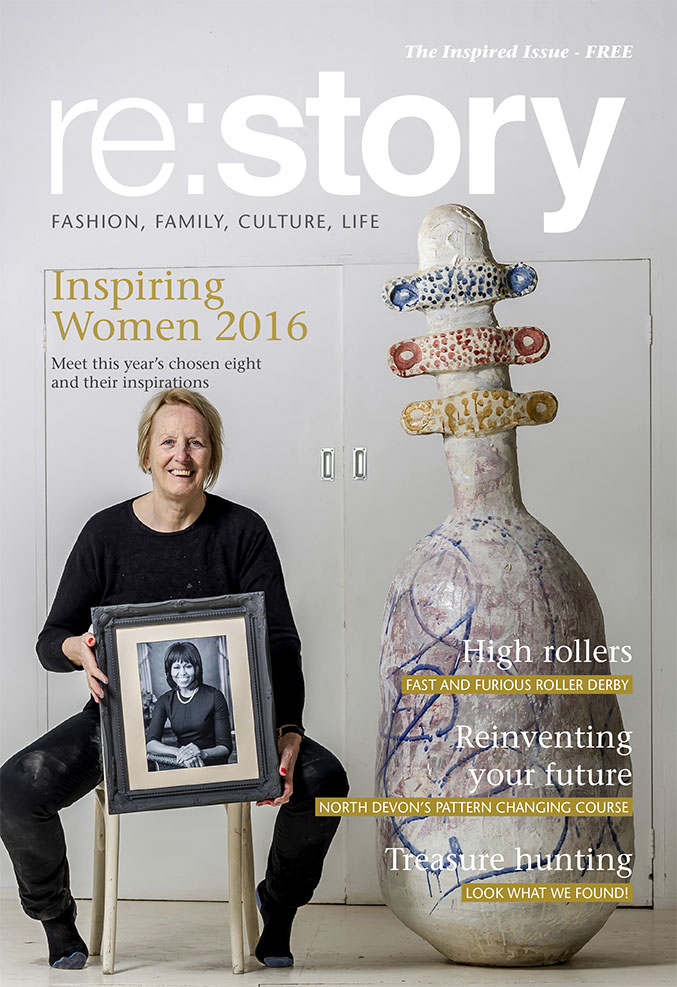 Domestic Abuse Magazine portrait shoot : This year I had the chance to work with an amazing domestic abuse charity NDADA based in Devon on their magazine feature on Inspiring women. I was given a brief and the photoshoot involved capturing images of several inspiring women in their environment holding a framed photo of someone who inspires them.
My kit bag involved a couple of  Nikon D3s/D800 cameras and a Zeiss Milvus 100mm f/2.0 Makro ZF.2 lens coupled with a profoto flash. This gave me the slightly edgy look I was after: strong focus on the person,  keeping the depth of field to a minimum. The photos appeared in the magazine then portraits were displayed in a photographic exhibition at the launch party of the magazine. Pictured above is the re:story magazine cover image which featured International ceramicist Sandy Brown.
.